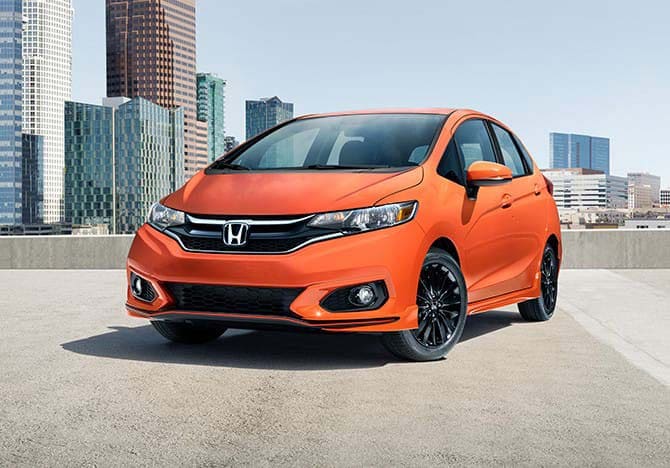 The
2018 Honda Fit
is redesigned to have your best interests in mind. With more cargo space and a sporty feel, we know this car will cover all of your bases. The 2018 Honda Fit comes with some serious attitude. The reconstructed front end shows people you mean business when you pull up.
Although the 2018 Honda Fit appears to be compact on the outside, on the inside, we're packing over 93 cubic feet of passenger space and up to 52 cubic feet of cargo space inside. Coming in eight different colors from orange and yellow to a more subdued black and silver, you can really express yourself in this outstanding vehicle.
Open one of the five doors of this car and you'll find a great compact design that has everything right where you need it. With a number of amenities and no worries for blind spots, you'll have a fun ride wherever you go. At your fingertips on the steering wheel you'll have all the commands you'll need to take control of the sound, cell phone and voice command. With seating for five and all the comfort features you could ask for, you'll always want to be the person to drive.
There are many options on how you can fold down your rear seats to transport a wide variety of things like bikes or even some small furniture! We can't wait to get you into this car soon, so if you have any questions, please don't hesitate to contact
MotorWorld Honda
today to learn more. We have this vehicle in stock so stop by today and hop into one for a test drive!