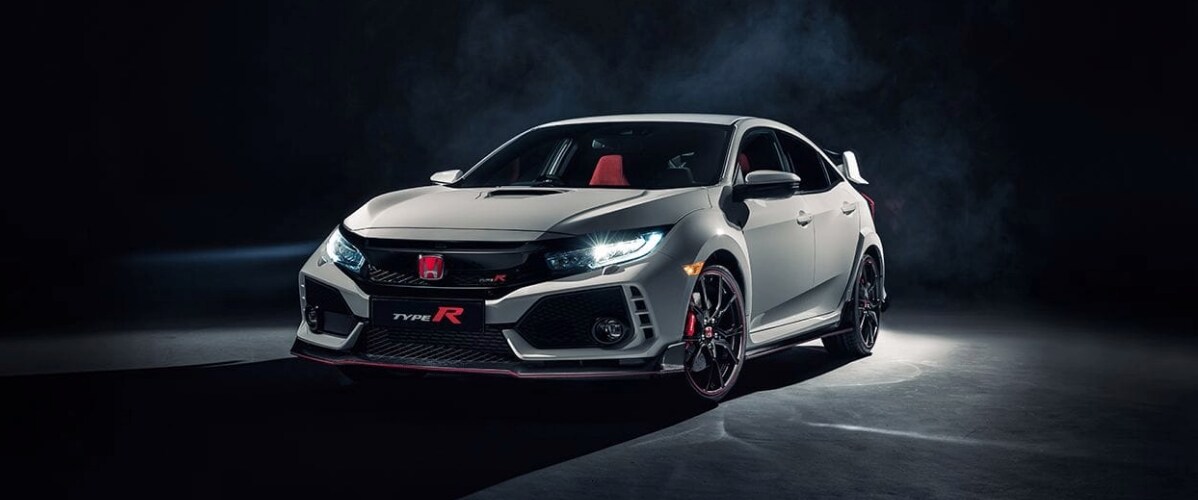 As Honda dealers in Pennsylvania, we're ecstatic to tell you that the all-new 2017 Honda Civic Type R is due to arrive at Honda dealerships throughout the nation soon. This incredible vehicle is "the fastest, most powerful" Honda automobile and it's the first Type R Honda model to be sold in the United States.
The Honda brand moved to one global platform for the Honda Civic, which is now in its tenth generation. When the automaker did so, it created a path for the Honda Civic Type R to follow to reach America's Honda dealerships. The introduction of the Honda Civic Type R to American consumers is the pinnacle of the most ambitious redesign of the Honda Civic in the car's 44-year history. The tenth-generation lineup of the Honda Civic now consists of a Honda Civic Coupe, Hatchback, and Sedan as well as the Honda Civic Si Coupe, the Honda Civic Si Sedan, and the Honda Civic Type R.
The all-new Honda Civic Type R is a direct reflection of the Honda brand's racing experience and heritage. This exciting vehicle is viewed as a demonstration of the automaker's firm commitment to create vehicles that enliven drivers' souls and heighten their senses. The new Honda Civic Type R recently became the fastest front-wheel drive production automobile in the world when it completed a 12.9-mile lap in seven minutes and 43.8 seconds at Germany's Nürburgring Nordschleife earlier this year.
While we don't have the all-new 2017 Honda Civic Type R at our Honda dealership near Scranton, PA just yet, we do have a full inventory of new Honda automobiles. If you're looking for a new Honda vehicle, take a ride over to MotorWorld Honda on MotorWorld Drive to find a Honda car that will suit your lifestyle and satisfy driving preferences now. We look forward to seeing you soon!