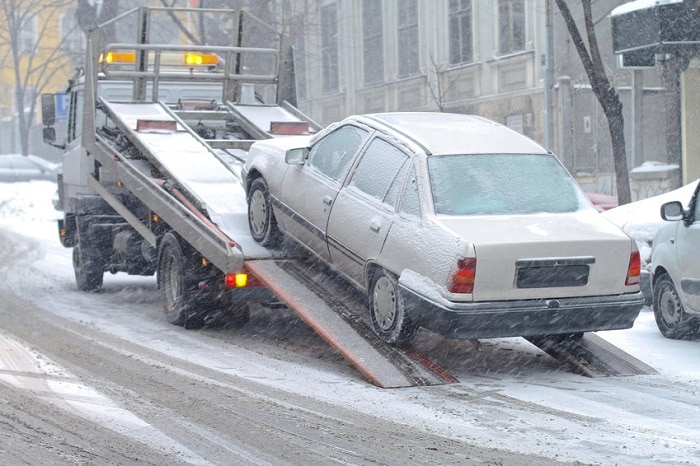 Whether you drive a new 2017 Honda Ridgeline or an older Honda model, it's important for you to protect your vehicle from unexpected damage during winter. One of the best ways for you to guard against breakdowns during the winter is to make an appointment to bring your vehicle into our Honda service center near Stroudsburg, PA so our factory-trained technicians can winterize your automobile.
While our talented technicians will make sure your car is ready for the rigors of winter, there are some things you can do on your own to prevent your vehicle from experiencing cosmetic damage once the snow starts to fall. Here are some of the things you can do:
· Wax Your Automobile: Polymer wax serves as a barrier between your car's painted areas and the elements. Apply a coat of polymer wax to the exterior of your car before the first winter storm hits to protect your car's paint and appearance.
· Wax Again: While applying a coat of polymer wax at the start of winter is smart, you can provide even more protection for your car by applying a coat of spray wax to your vehicle at the mid-point of winter.
· Use a Brush: Never use your ice scraper to remove ice or snow from any part of your car other than your windows and windshield. Instead of using a scraper, use a soft-bristled or foam brush to remove snow from the other parts of your automobile.
· Pressure Wash Your Car: As Honda dealers in PA, we strongly recommend you use a pressure sprayer to rinse your car after every storm to remove corrosive road salt and grime. Don't just wash your car's body. Rinse its undercarriage thoroughly as well.
If you need a Honda part or accessory to care for your car during the winter, we invite you to order what you need from our Wilkes-Barre, PA Honda parts center. For more car care tips, contact MotorWorld Honda today.