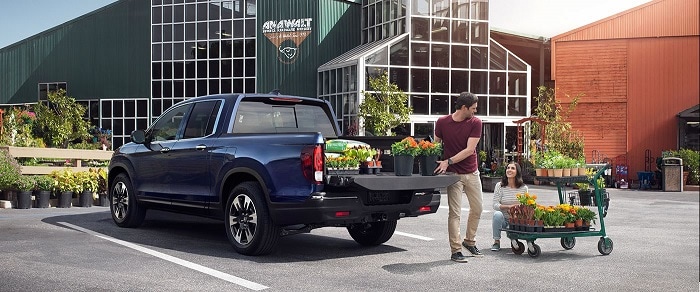 If you're a sports fan, this might be your favorite time of year. With football in full swing, the NHL's season underway, and nightly basketball games, there's always a match of some sort on television. Of course, we can't forget about the MLB playoffs that are irresistible even to people who aren't interested in taking a seventh inning stretch on a regular basis.
When you add harvest festivals, concerts, and other performances to the mix, there's even more to draw you outdoors during the fall if you live near our Wilkes-Barre, PA Honda dealership. Whether you're going to attend a game, a concert, or something else, you may want to do some tailgating before your event.
Because tailgating is such a popular activity, we thought it would be a good idea to discuss some of the 2017 Honda models that are great for tailgating. While you can't go wrong with any Honda vehicle, the 2017 Honda Pilot is a great pick if you're going to tailgate with a larger group of friends or family members.
The 2017 Honda Pilot is a three-row SUV that has comfortable seating for up to eight adult passengers and plenty of room for cargo. If you're going to attend a multi-day event and want to bring your camper along, you'll be happy to know that this versatile vehicle can tow up to 5,000 pounds when it's properly equipped.
Outfitted with a two-way tailgate and a lockable trunk in its bed, the 2017 Honda Ridgeline is another fantastic vehicle for tailgating. Available in seven trims, you'll have plenty of choices available to you when you shop for a 2017 Honda Ridgeline.
If you're ready to find a Honda vehicle for your tailgating adventures, visit MotorWorld Honda. We'll help you find a Honda automobile that's ideally suited for whatever you have planned for it. Stop by our Honda dealership today.