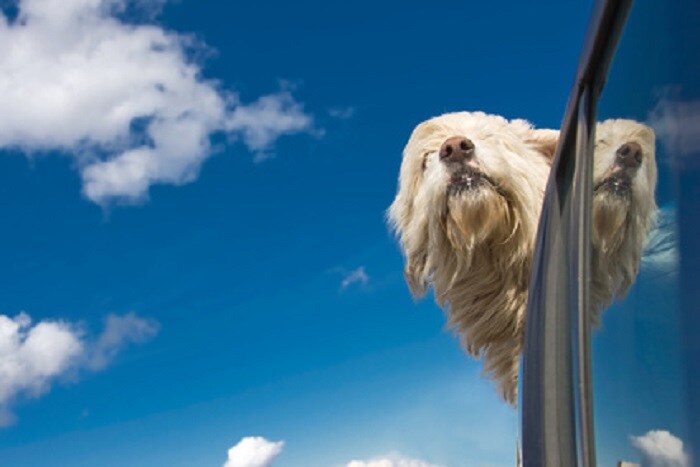 We've seen it all before: when drivers decide to get a pet or they start traveling with their furry family members more often, they sometimes look for pre-owned Honda cars for sale like the ones we have at our Honda dealership. While some drivers are reluctant to travel with a pet in a new car, many brand-new Honda vehicles are perfect for traveling with pets.
What makes a car great for traveling with your pets? Having certain features on your automobile can make traveling with your four-legged companions more enjoyable for both you and your pets. One feature that's a must-have for people who have big dogs and those who keep their pets in a crate is a sliding door or a liftgate.
The sliding door on the 2018 Honda Odyssey makes it easy for large dogs to get in and out of the minivan. The liftgates that Honda SUVs are equipped with make loading and unloading kennels and pet supplies a breeze.
Multi-zone climate control is another desirable feature among pet owners. If your vehicle doesn't have dual- or tri-zone climate control, your pets may be uncomfortable as they wait for warm or cool air to reach them in the back of your automobile.
Many dogs exit a car in two stages by first jumping to the floor and then leaping or stepping down to the ground. In order for them to do this comfortably, dogs need to have ample rear legroom. This is particularly true if you have smaller dogs that are more likely to use the two-stage exiting technique.
If you want to see how pet-friendly many of our Honda vehicles are, we encourage you to visit our Honda dealership near Hazleton, PA. We'll help you find a Honda automobile that you'll love as much as your four-legged family members do. Stop by MotorWorld Honda to find a pet-friendly Honda car today!