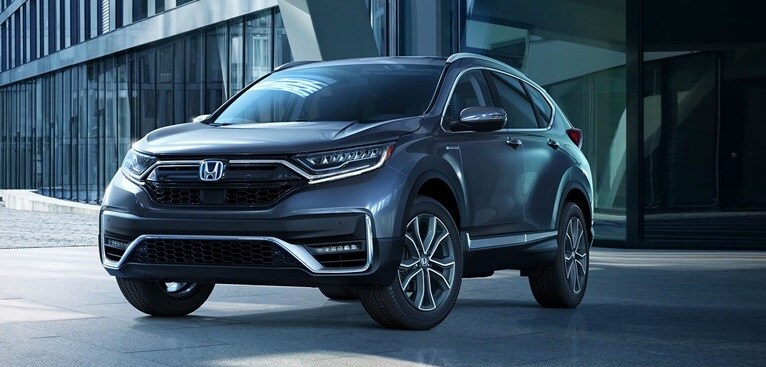 One of the industry's most popular SUVs is getting an upgrade, and it may mean fewer stops at the gas station. For 2020, the new Honda CR-V is also debuting a hybrid model, which for us at MotorWorld Honda is huge news.
The Honda CR-V is an incredibly popular SUV for several reasons. On one hand, it is reliable, much like any other Honda car. Designed for longevity, the Honda CR-V is named one of the industry's most reliable SUVs. The Honda CR-V is also famous for being a top pick for parents everywhere who want an SUV that is as safe and as spacious as a minivan. So, it's a big deal that Honda has plans to add another aspect to their famous SUV: fuel-consciousness.
The Honda CR-V Hybrid will hit the road with a hybrid fuel and electric powertrain. As a result, drivers can expect to spend far less on fuel than ever before. However, it is worth mentioning that the exact MPG has yet to be released. Entering the lineup with the hybrid powertrain is a new base engine as well. Gone are the days of the 2.4-liter four-cylinder, and hello are the days of the 1.5-liter four-cylinder that is just as punchy but without the burning of extra fuel.
We can expect to see the 2020 Honda CR-V Hybrid in early 2020. Until then, get in touch with our Honda dealers in PA to learn more about the upcoming compact hybrid SUV ad to book a test drive as soon as it's available. We look forward to meeting both you and the 2020 Honda CR-V Hybrid very soon here at MotorWorld Honda serving Wilkes-Barre and Scranton, PA!