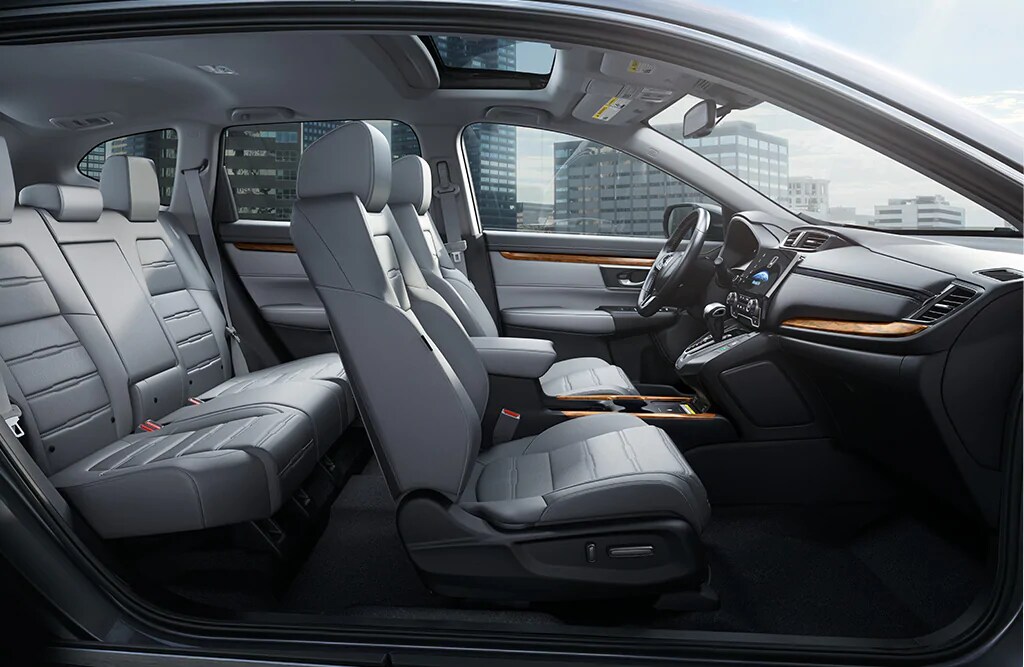 Few vehicles make an impact on drivers across the board like the Honda CR-V. With quite a legacy to back it, the new 2020 Honda CR-V is one of the most beloved vehicles out of the new 2020 Honda model lineup. Our dealers and customers at MotorwWorld Honda in Wilkes-Barre, PA are big fans of the 2020 Honda CR-V, and we're excited to tell you why.
Why is the 2020 Honda CR-V so popular? Well, for one, it is one of the most well-rounded vehicles on the road today. Available in the LX, EX, EX-L, and Touring trims, each variant of the Honda CR-V is a solid winner. When you combine 75 cubic feet of interior cargo room, with a decent powertrain, and some solid safety features, you're in for some serious success.
The 2020 Honda CR-V is powered by a 1.5-liter turbocharged four-cylinder that makes 190 horsepower and 179 lb-ft worth of torque with ease. Pushing that power through a CVT, driving and riding in the 2020 Honda CR-V is a quite pleasurable experience. Add in the option of an all-wheel drivetrain, and a 7.8-inch ground clearance and you have an SUV that can handle some light off-roading too.
For the most part, the 2020 Honda CR-V for sale near Hazleton, PA has a well-dressed interior cabin, with base models getting hardy cloth-upholstery, and 40 inches of rear legroom. Drivers will also get to enjoy a 5.0-inch infotainment display, a single USB port, and the soft ride of 17-inch wheels. That said, the 2020 Honda CR-V is possibly one of the best-equipped SUVs out there when it comes to safety. No matter what model you purchase you'll get a wide array of active safety tech, at no extra price to the consumer.
The 2020 Honda CR-V is an all-around great car, and our Wilkes-Barre Honda dealers can help you experience every aspect of it first hand. Here at MotorWorld Honda, we're passionate about our customers' needs and are thrilled whenever we earn your complete satisfaction.