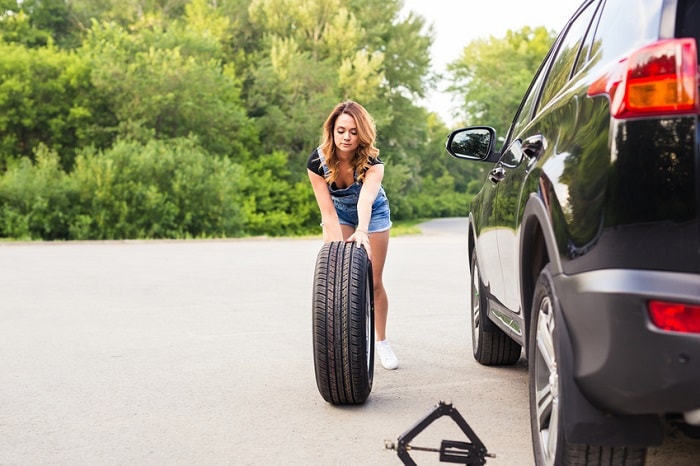 Having been Honda dealers in PA for as long as we've been, we've heard about people being stranded along the side of the road as the result of a flat tire many time. Whether you drive one of our new or pre-owned Honda cars or a vehicle produced by another automaker, you can experience a flat at any given moment. That fact isn't a reflection on the quality of any manufacturer, model, or tire type. It's simply a function of the many road hazards that can puncture a tire.
Because you may experience a flat tire at some point, you should know how to change a flat. Here are the steps you should follow to change a tire:
·

Pull over to a level part of the road that's far away from traffic
·

Put your automobile in park and apply your parking brake
·

Take your spare tire, jack, and tire iron out of your car
·

Use the jack to provide support for your vehicle but don't lift your car off the ground
·

Use your tire iron to loosen the lugs holding the flat tire in place
·

Pump the jack some more to lift your vehicle off the roadway
·

Finish loosening the lugs and remove them, keeping them all in one place
·

Replace the flat tire with your spare
·

Use your hand to tighten the lugs as much as you can
·

Lower your car so your spare touches the ground with the jack still supporting your automobile
·

Use your tire iron to finish tightening the lugs
·

Lower your car all the way and remove the jack
·

Put the flat tire in your automobile and return your tools to their original positions inside your car
·

Make an appointment to bring your car into our Wilkes-Barre, PA Honda service center to have a new tire installed
To learn more about replacing a flat, contact MotorWorld Honda now.