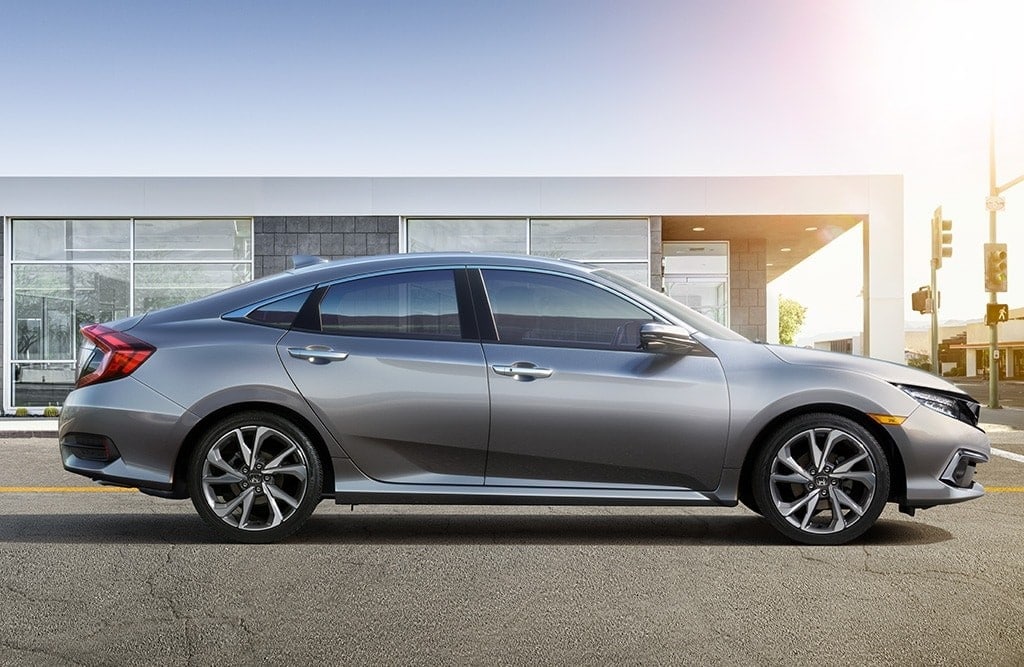 The compact car is a staple of any family lineup, and in the wide selection of 2020 Honda models, the Honda Civic is certainly a compact flagship. At MotorWorld Honda in Wilkes-Barre, PA, we're excited to offer the latest 2020 Honda Civic, and after a bit of time with the vehicle, we are excited to share what we've gleaned from this great car.
The Honda Civic received a complete refresh in 2019, and the 2020 model continues this trajectory offering minor yet welcomed updates to an already improved vehicle. When you visit our dealership to pick up a model of the Honda Civic, you'll get the choice of either the LX, Sport, EX, Touring, or Sport Touring. Hatchback models are also available, expanding on the cubic feet of trunk space. The base model LX trim is powered by a 1.5-liter four-cylinder engine that certainly gets the job done. Launching off the pavement at 158 horsepower and 138 lb-ft worth of torque, the 2020 Honda Civic provides a consistent and snappy drive through and through.
Moving onto the bells and whistles, the Honda Civic for sale in Wilkes-Barre, PA is a tech fiend, with automated emergency braking, adaptive cruise control, and lane-keeping assist all designated as standard at no extra cost to the buyer. In the top-tiered Touring, drivers will find additional convenience features such as a dazzling seven-inch infotainment display that's Apple CarPlay™ and Android Auto™ compatible, and a nifty 12-volt outlet so that you can stay fully charged while on the go.
The 2020 Honda Civic is returning to the family lineup as a true master of its class. With its wide array of standard safety features and decent baseline power, it makes sense why customers are flocking to our Honda dealership serving Scranton, PA to get a feel of what this compact car has to offer. When you visit MotorWorld Honda, our auto dealers will give you an up-close and personal experience of the latest Honda Civic and show you why it continues to be a top pick year after year.