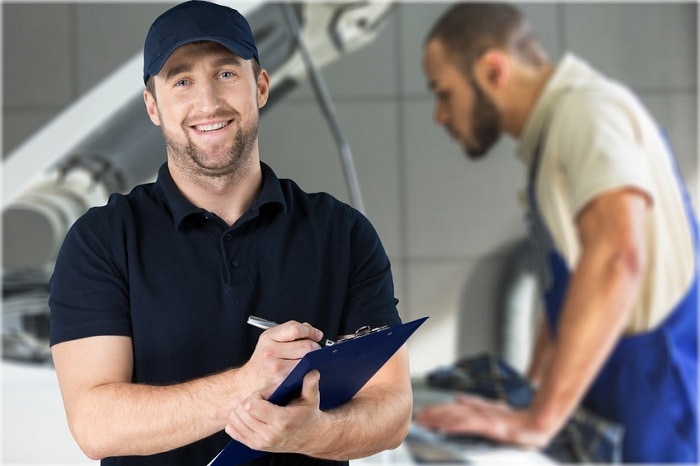 While it may seem like the contrary, some mechanical issues can be avoided, and getting a flat tire is certainly one of them. At MotorWorld Honda, we are well-versed on the intricacies of tire care, and with the combined knowledge of our Honda service team, we can help you potentially avoid a flat tire entirely.
So, what causes a flat tire? While the exact cause of a flat tire can vary from tire to tire, more often than not, the leading cause is improper tire care. To be fair, taking care of a tire can seem rather complicated, especially for a newcomer. However, there are some key things you can do to better your chances of avoiding a flat.
Steps to Prevent a Flat Tire
One thing we recommend is that you stay on top of your tire's air pressure. Each tire has a recommended air pressure level. If your air pressure goes above or below that level, you can run the risk of decreased performance, increased fuel efficiency, and poor traction. To avoid this, we suggest you check your tire's air pressure at least once a month to proactively avoid improper inflation. Pro tip: try to increase to twice a month during the winter months, as freezing temperatures cause your tires to lose air pressure faster and more frequently.
We also suggest checking the tread of your tires. Tires are composed of grooves that grip the road. Over time, these grooves start to wear down due to age and use, and will eventually make the tire bald. Bald tires are weak tires, and if a tire has been worn unevenly, you can put yourself at risk of a flat.

Should you need a new tire, rest assured we sell top-of-the-line name brands here in our tire center serving Wilkes-Barre and Scranton, PA. Reach out to our Honda service experts to learn more about the options we have available.
MotorWorld Honda in Wilkes-Barre, PA
These are just a couple examples of the practices we suggest that drivers follow in an effort to avoid a flat tire. If you'd like to learn more, get in touch with one of the auto experts at our Honda dealership in Wilkes-Barre, PA. While we may specialize in selling cars at MotorWorld Honda, we also have a rich knowledge of tire care and all things auto maintenance.