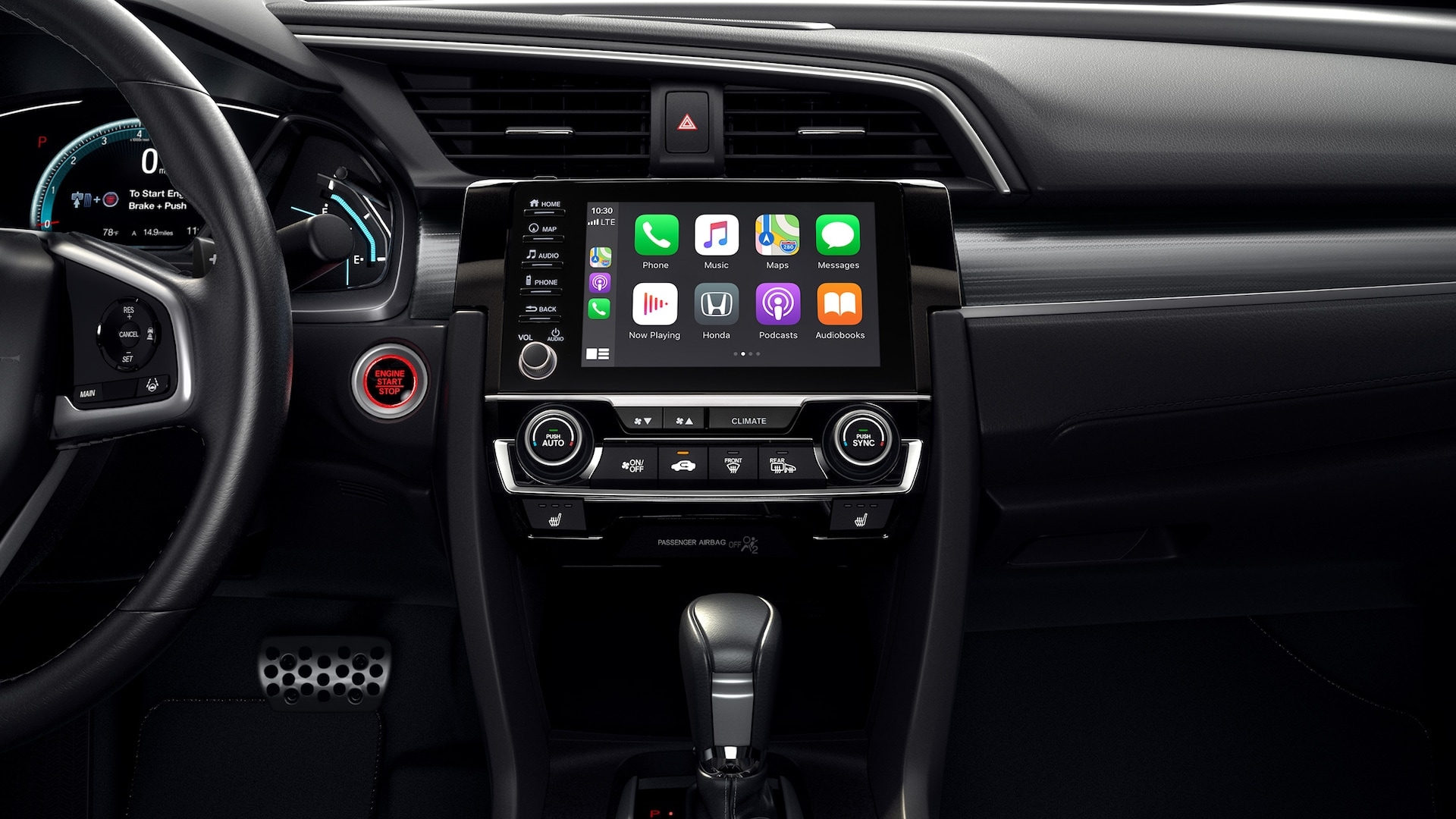 Technology is ever-changing, and every year, new features are released across the automotive world. Honda just so happens to be at the forefront of these dramatic changes. When you visit MotorWorld Honda serving Wilkes-Barre and Scranton, PA, you'll find a variety of new Honda models packed with the latest auto tech, and we're here to give you the rundown of some of our favorites.
Honda Technology
Any given model of the Honda family lineup is practically packed to the brim with the latest technology, one of our favorites being the infotainment touchscreen that makes connecting your phone to the car easy. Known as Apple CarPlay™ and Android Auto™, these systems allows you to access your phone's applications, letting you answer text messages, change songs, and navigate to your next destination in a simple and safe manner.
Assisting with the infotainment experience in Honda models is the option of a wireless phone charging dock. It gives you a place to not just put your phone while behind the wheel, but a way to charge it seamlessly. Typically located near the middle console, this piece of technology ensures your phone battery remains charged without even thinking about it.
Lastly, we'd be remiss if we didn't pay focus to the driver-assistance features found in our Honda vehicles available in Wilkes-Barre, PA. Amenities like automatic emergency braking, adaptive cruise control, and rear cross-traffic alerts provide a boost of awareness to drivers, allowing them to potentially avoid a collision before it even happens.
MotorWorld Honda in Wilkes-Barre, PA
Driving a Honda vehicle means driving with the help of the latest automotive technology. If you have any questions about the features we offer in our vehicles, our Honda dealers serving Scranton, PA at MotorWorld Honda are happy to fill you in with all the details. We look forward to working with you soon!