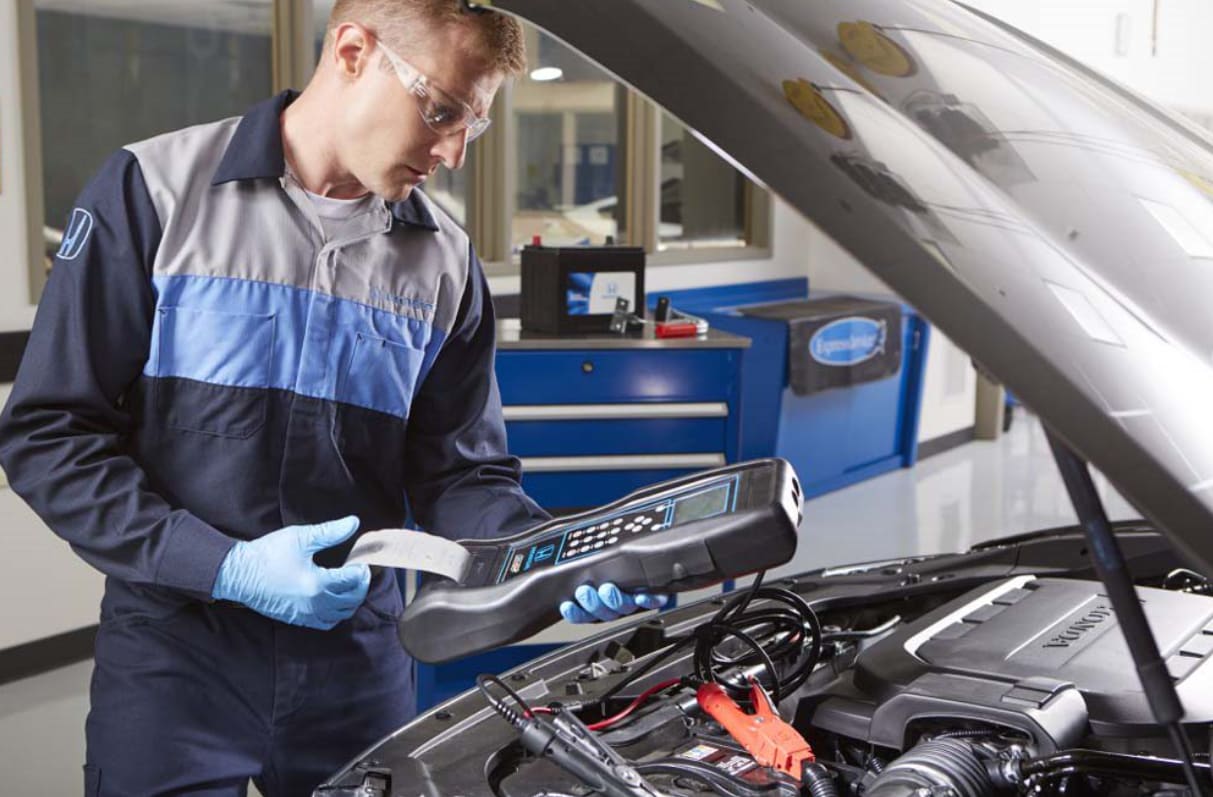 The Honda repair process should be easy and affordable, and with the help of MotorWorld Honda in Wilkes-Barre, it can be. We believe every driver should have access to the information they need when it comes to vehicle repairs and to a service and repair team that can get their vehicle back on the road as quickly as possible.

Here are some of the common repairs we offer at MotorWorld Honda.
Common Auto Repair
Routine car service is designed to protect your vehicle and prevent damage or complications, but what happens after damage or wear does occur? Here at MotorWorld Honda, we perform a wide range of auto repairs when you need it. Here are just a few:
Spark Plug Replacement: Spark plugs are an essential part of the ignition system that gets your vehicle going. They usually last about 80,000 miles, but if you notice that your check engine light comes on, your vehicle struggles to start or turn over, or your car isn't running as efficiently, you may need spark plug repairs or replacements.
Fuel Cap Replacement: One of the most common reasons a check engine light might come on is if the fuel cap isn't tightened down all the way. This may be because your fuel cap is damaged and needs to be replaced, which is a simple fix that makes a big difference.
Brake Support and Repair: If you notice that your brakes are squealing or grinding, that your car isn't stopping properly, or that it pulls when you brake, your brakes may be in need of repairs or replacement parts.
Alignment Support: You may notice that your vehicle is pulling on the road or isn't as responsive when you steer. This can indicate an issue with your alignment or your suspension. If your tires are wearing down unevenly, that is a good indication of an alignment problem that needs to be addressed and repaired.
Schedule Honda Repair Today
For more information on common auto repairs, schedule an appointment with MotorWorld Honda today.