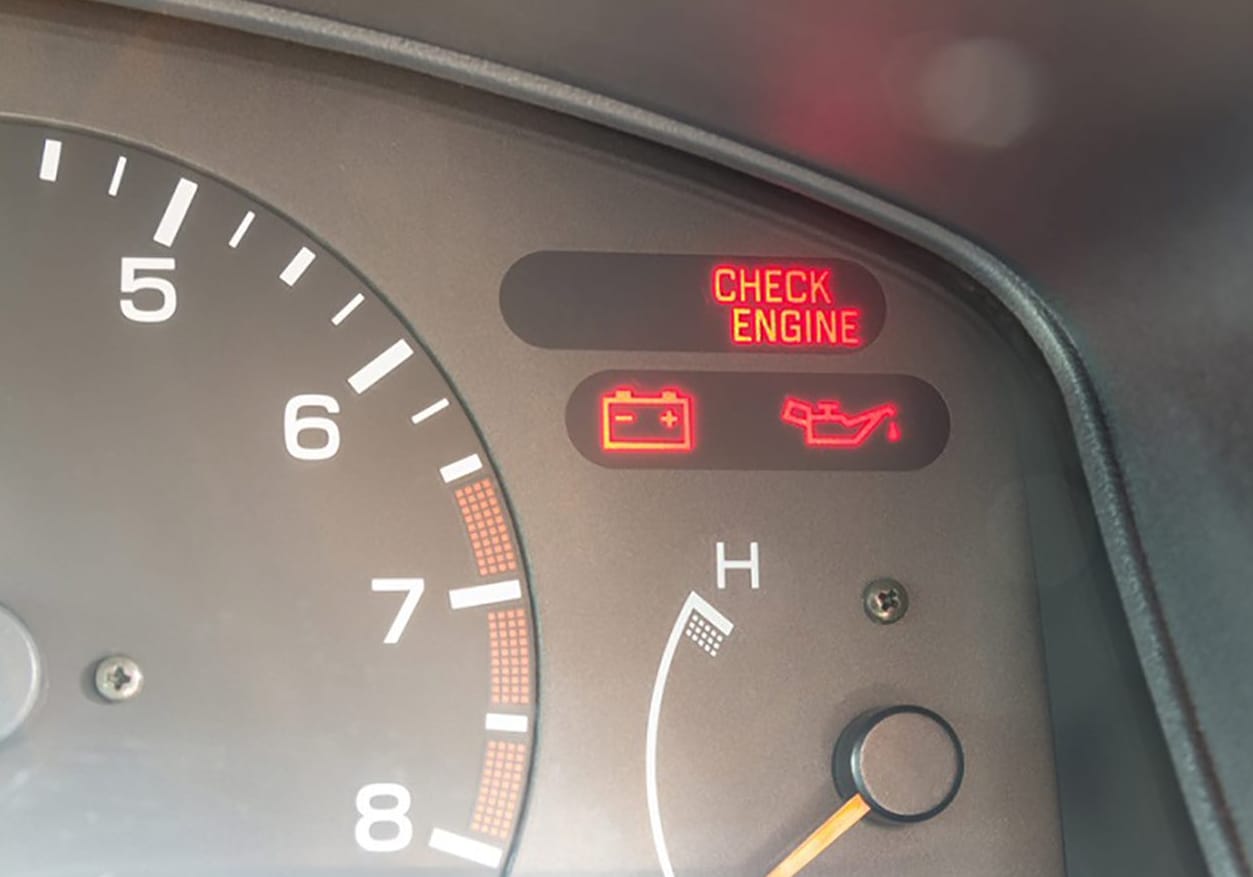 The Honda service you'll find here at MotorWorld Honda goes beyond battery inspections and tire rotations. We're also dedicated to providing Wilkes-Barre drivers with the information and support they need to care for their vehicles between service appointments.

We make it easy to recognize when it's time to come down to our service center for vehicle maintenance, like when the check engine light comes on.
Why Is My Check Engine Light On?
There are many reasons a check engine light may be on, and the more you know about your Honda's service needs, the easier it will be to get your car the care it deserves. Here are a few of the top reasons a check engine light may come on:
Your Gas Cap Is Loose: This is the first thing you'll want to look at if your check engine light comes on. It's one of the most common reasons for the check engine light and one of the easiest to fix.
Your Battery Needs to Be Inspected: If your battery isn't running efficiently or it's losing the ability to hold a charge, the check engine light may come on. Batteries should be replaced every three to five years, especially if they've been exposed to extreme hot or cold temperatures.
Your Catalytic Converter Needs to Be Replaced: The catalytic converter helps to regulate your vehicle's emissions and reduce the number of pollutants in your vehicle's exhaust. It can be expensive to repair or replace, so always do your research and check with your team to make sure that's the reason your check engine light has come on.
Your Ignition System Needs Care: The battery is just one element of the ignition system, but if other parts in the system need attention or the timing has become misaligned, it may cause your check engine light to come on. Our team will inspect the spark plugs, coils, starters, and more.
Schedule Honda Service Today!
For more information on Honda maintenance and support you can trust when the check engine light comes on, schedule a service appointment with MotorWorld Honda in Wilkes-Barre today! We'll perform diagnostics and determine the exact issue and steps for repair.